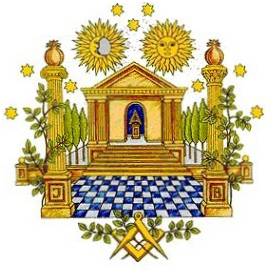 SACKVILLE LODGE #137

Ancient, Free & Accepted Masons

Register of the Grand Lodge of Nova Scotia

Instituted: 06 October 5986 A:.L:.
Constituted: 05 December 5987 A:.L:.


IMPORTANT NOTICE:
On 22 March 2015, Sackville Lodge Hall sustained significant structural damage (roof collapse).
Until further notice, the property at 57 Gloria is off-limits to anyone without cause.
In the interim, Sackville Lodge will conduct its business at Bedford Masonic Hall, located at 10 Dartmouth Road, Bedford.
We extend our deepest appreciation to our Brothers at Bedford Lodge #104 for their kindness during this challenge.

REGULAR MONTHLY COMMUNICATIONS:
Monthly, 2nd Monday (except July, August and October), at 7 p.m.
Until further notice, all meetings of Sackville Lodge will take place at Bedford Masonic Hall, 10 Dartmouth Road, Bedford.

July and August: There are no scheduled meetings for July or August.
September Communication: Monday, 14 September 2015, at 7 p.m. in Bedford Masonic Hall.

October Communication: Wednesday, 15 October 2015, at 7 p.m. in Bedford Masonic Hall (special dispensation).

KNIFE & FORK FAMILY DINNER:
All Brothers, their families and friends are welcome to attend.
Wednesday, 24 June 2015 at 6 p.m.
We will be celebrating the Feast of St. John the Baptist.

Boston Pizza, 710 Sackville Drive, Downsview Mall, Lower Sackville.
Open to all Brethren, families and friends. We look forward to seeing you there!

MENTOR PROGRAM MEETING FOR EA'S AND FC'S:
Review of the FC Degree for all EA's and FC's (Mentor Program Meeting #3)
Date, time and location T.B.A.

HALIFAX 2 DISTRICT ASSOCIATION MEETINGS:
By convention, the 3rd Wednesday of September, November, January, March and May, at 7 p.m.
Dartmouth Masonic Centre, 24 Mount Hope Avenue, Dartmouth (Woodside).
Wednesday, 17 May 2015, at 7 p.m.

INTERPROVINCIAL LODGE DAY:
Open to all Masons within the Masonic Jurisdictions of Nova Scotia, New Brunswick and Prince Edward Island
Hosted by the Brethen of Alexandra Lodge #87, Amherst.
Saturday, 26 September 2015
Click here for details.

SACKVILLE MASONIC BUILDING SOCIETY:
Quarterly, in the months of November, February, June and September.
All S137 members are welcome to observe the proceedings of the Society.
For more information, please contact T. Patton.
Next Meeting: T.B.A.

Interesting in joining, or simply learning about our Fraternity?
We are pleased to answer any questions you may have about our Lodge or our Fraternity.
Forward your inquiries and general correspondence to the Lodge Secretary.