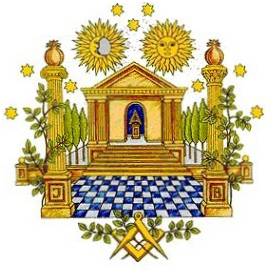 SACKVILLE LODGE #137

Ancient, Free & Accepted Masons

Register of the Grand Lodge of Nova Scotia

Instituted: 06 October 5986 A:.L:.
Constituted: 05 December 5987 A:.L:.


REGULAR MONTHLY COMMUNICATIONS:
Monthly, 2nd Monday (except July, August and October), at 7 p.m.

MONDAY, 10 NOVEMBER 2014, at 7 p.m.
Lodge will open on the 1st Degree.

REMEMBRANCE DAY 2014:
TUESDAY, 11 NOVEMBER 2014, at 11 a.m.
The WM will present a wreath on behalf of the Lodge at the Sackville Remembrance Day Ceremony.
Assembly will take place at the Cobequid Bus Terminal at 10:15 a.m. for the short march the the Cenotaph.
Further details will be communicated by email.

KNIFE & FORK FAMILY DINNERS (FELLOWSHIP):
Monthly, 4th Monday (except July, August, and December), at 6 p.m.

T.B.A. for October
Location: T.B.A. for October
All Brothers, their Ladies and prospective Brothers welcome! Contact the JW, Bro. Q. Hardy with your suggestions!

SACKVILLE MASONIC BUILDING SOCIETY:
Quarterly, in the months of November, February, June and September.

TUESDAY, 18 NOVEMBER 2014, at 7 p.m. (New date!)
This will be the Annual General Meeting and the Election of Officers for 2015. All S137 members are welcome.
For more information, please contact T. Patton.

HALIFAX 2 DISTRICT ASSOCIATION MEETINGS:
By convention, the 3rd Wednesday of September, November, January, March and May, at 7 p.m.

WEDNESDAY, 19 NOVEMBER 2014, at 7 p.m.
Dartmouth Masonic Centre, 24 Mount Hope Avenue, Dartmouth (Woodside).

HALIFAX 2 DISTRICT ANNUAL MEETINGS:
Annually, hosted by the Lodge from which the DDGM hails.

TUESDAY, 2 DECEMBER 2014, at 7:30 p.m.
Hosted by the Brethren of Ashlar Lodge #107, 1 Chestnut Drive, Smith's Settlement (Musquodoboit), NS

S137 CHRISTMAS PARTY:
Location: St. John the Evangelist Anglican Church Hall, Old Sackville Road, Lr. Sackville.

SATURDAY, 13 DECEMBER 2014. 5:30 p.m. for 6 p.m.
All Brothers, their Ladies and families are welcome.
Full turkey dinner, seasonal side dishes, desserts, tea/coffee. $20 pp. Bar service available.
This will will be an excellent event filled with fun, fellowship and door-prizes.


Interested in joining, or simply learning more?
We are pleased to answer any questions you may have about our Lodge or our Fraternity.
Please forward your inquiries and general correspondence to the Lodge Secretary.