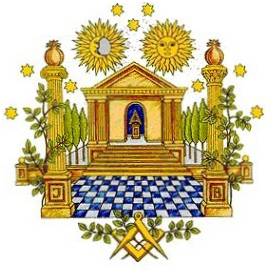 SACKVILLE LODGE #137

Ancient, Free & Accepted Masons

Register of the Grand Lodge of Nova Scotia

Instituted: 06 October 5986 A:.L:.
Constituted: 05 December 5987 A:.L:.


REGULAR MONTHLY COMMUNICATIONS:
Monthly, 2nd Monday (except July, August and October), at 7 p.m.

Next Meeting: MONDAY, 9 JUNE 2014, at 7 p.m.
Lodge will open on the 3rd Degree of Masonry.

ADVISORY BOARD:
Next Meeting: T.B.A., at the WM's discretion.
HALIFAX 2 DISTRICT & DISTRICT ASSOCIATION MEETINGS:
By convention, the 3rd Wednesday of September, November, January, March and May, at 7 p.m.

Next Meeting: To be confirmed by our new DDGM.
Dartmouth Masonic Centre, 24 Mount Hope Avenue, Dartmouth (Woodside).

KNIFE & FORK FAMILY DINNERS (FELLOWSHIP):
Monthly, 4th Monday (except July, August, and December), at 6 p.m.

Next Meeting: T.B.A.
Location: T.B.A.
All Brothers, their Ladies and prospective Brothers welcome! Contact the JW, Bro. Q. Hardy for details.

SACKVILLE MASONIC BUILDING SOCIETY:
Quarterly, in the months of November, February, June and September.

Next Meeting: THURSDAY, 12 JUNE 2014, at 7 p.m.
This will be the Spring Quarterly Meeting.
For more information, please contact T. Patton.


Interested in joining, or simply learning more?
We are pleased to answer any questions you may have about our Lodge or our Fraternity.
Please forward your inquiries and general correspondence to the Lodge Secretary.